The Emerald Evening - The Emerald Evening Sponsors - Transformation Awards Reception
Materials for Sale - C&D Waste Recycling and Deconstruction Trainings
---


Thank you to all of our sponsors, restaurants, donors and attendees that made The Emerald Evening such a great event this year!

We look forward to you all being involved again next year!
Best Place – 901 W. Juneau Ave. – Milwaukee, WI 53233
WasteCap's Emerald Evening
Fundraising Gala
Join WasteCap Resource Solutions for our second annual signature event, The Emerald Evening. Come have some fun by enjoying live reuse art entertainment, free beer, sustainable cuisine, specialty drinks, unique auction packages, raffle prizes and a wine pull that all help to support our mission and vision of transforming waste into resources!
The event will be held in the Best Place's newly renovated Great Hall here in Milwaukee that once were the administrative offices for Pabst Brewery. You can see in the photo the picture of what it looked like way back then and what it's currently being transformed into.
We are very excited for our guests to try the sample dishes of our participating restaurants!
Beans & Barley – Roasted Sweet Potatoes and Mexican Quinoa
Maxie's – North Carolina Pulled Pork, Vegetarian Jambalaya and Corn Bread
Blues Egg – Corned Beef Hash with Hollandaise
Braise – TBA
Olive Tapenade Spread – Ball and Biscuit
Veggie and Cheese Platters – Outpost Natural Foods
Live Reuse Performance Art by:
Live Reuse Artist Sponsor:
Beer Sponsors:
Raffle Sponsor:
Wine Pull Sponsor:
Learn more about the events sponsors here!
Thank you to our Emerald Evening supporters that have helped make this event happen!
Garrick Maine
Shelley Heilman
Ed Faherty - Faherty, Inc.
Angie Helfert – Mortenson Construction
David Pellitteri – Waste Systems
Steve Servais – Common Advantage
Michael Keleman – InSinkErator
Jennifer Kunde – Johnson Controls
Eric Zentner
Elisabeth Townsend Bridge – Whyte Hirschboeck Dudek, S.C.
Jim Birmingham – Pioneer International, Inc.
Eamon Guerin – Guerin Law Office
Deana Turner - J.H. Findorff & Son Inc.
Jim Ryan – Robertson Ryan & Associates Inc
Spencer Frank – Ziegler Wealth Management
Tony Kearney – Northcott Neighborhood House
Joe Pieper -
Some of the featured auction items:
Two Tickets to the Green Bay Packers VS the Atlanta Falcons Monday December 8th in Section 123 – Jim Birmingham
A 5 day/4 night stay in Cancun, Mexico - Sunset World
4 Park Hopper Passes to Disney World's Magic Kingdom® Park, Epcot®, Disney's Hollywood Studios®, and Disney's Animal Kingdom® – Disney World
Donald Driver Autographed Book "Driven" – Lammi Sports Management
2 sets of 4 tickets, preferred parking and club passes to the Brewers Vs. Cubs 9/26 and 9/28 - The Lawyers at Gimbel, Reilly, Guerin & Brown
$200 Gift Certificate to Trunk Club
Modern Metal Vibe Clock - Modern Abstract Decor
Two Hour Private Pong Party Room Featuring Private Bar Service, Lounge Seating and Two Handcrafted Walnut Table Tennis Courts – Evolution Gastro Pong
Hoan Bridge Bench – Wudeward Urban Forest Products
Assorted Organic Vegetable Basket – We Grow Green
Three Night Stay at the Atlantis Casino Resort Spa in Reno
Four Person Wine Tastings – Cooper's Hawk Winery & Restaurants
Indoor Rock Climbing Passes – Adventure Rock
Tea Gift Basket- Rishi Tea
Assorted Spice Box – The Spice House
Tour and Tasting for Four – Capital Brewery
Green Kid Crafts Soap Making Kit – Green Kids
Gift Certificates for Sticks and Stones: Alphabet Photography & Photo Art
Two Private Dance Lessons & Two Practice Parties – Fred Astaire Dance Studio of Milwaukee
Two Highlight Tour Passes of Frank Lloyd Wright's Taliesin – Taliesin Preservation Inc
Lifetime Membership to the Unstoppable Guitar System – YourGuitarSage
Cookie Bouquet – Wisconsin Cheese Mart
Shaklee Get Clean Product Baskets - Independent Distributor, Annette Dizinno
Tickets to the Milwaukee County Zoo
A Pound of Starbucks Coffee and Thermos
Two Tickets and a Family Membership to the Milwaukee Art Museum
Tickets to the Shedd Aquarium in Chicago
Four Rounds of Golf Through 2015 – Morningstar Golfers Club
Reclaimed Wood Coffee Table – Uncommon Woodworks
Four Harley Davidson Museum Passes and Swag Bag- Harley Davidson Museum
Popular Pairing Sampler of Three Olive Oils and Three Balsamic Vinegars – Oro di Oliva
A Pound of Colectivo Coffee
$50 Gift Certificate to Nerloi Salon & Spa
Growler Jug, Free Growler Card and T-Shirt – Ale Asylum
Two Rounds of Mini Golf – Prairieville Park Adventure
Three Tickets to Comedy Sports
Marquette University Athletics Package
Two Tickets to an Upcoming Performance at the Waukesha Civic Theater
Coffee Basket from Broad Street Coffee
Professional Teeth Whitening Certificate – Stephanie Murphy DDS
One Year Family Membership to the Schlitz Audubon Nature Center
Perfect Choice Outdoor Rocking Chair – Birds Choice
Bottle of Rehorst Vodka, GLD Glass and Four Person Tour – Great Lakes Distillery
Evolution Series Disposer – InSinkErator
Ten Tour Tickets to the Milwaukee Brewing Company
One Night Stay in a Studio Suite at The Brewhouse Inn & Suites
$50 Gift Certificate to Any Restaurant at Potawatomi Hotel & Casino
Two Night stay in a Two Bedroom, Two Bath Fully Furnished Suite at the Gaslight & Corcoran Lofts – Mandel Group, Inc.
$50 Gift Certificate to Jackson's Blue Ribbon Pub
Two Certificates to the Victory Garden Initiative's Gardening & Community Organizing Class
Fully Loaded Tool Tote with Two Bottles of Wine and Stemless Wine Glasses – J.H. Findorff & Son Inc.
Two daily kayak, canoe or SUP rental certificates and a MKC T-Shirt – Milwaukee Kayak Company
Three $50 Gift Certificates to Club Brady
Six Pack of Riverwest Stein, T-Shirt, Two Free Appetizers, Bottle Opener and Swag from Lakefront Brewery
ProDJ100 Headphones and IL100 In-Ear Headphones – Koss Stereophones
Two Certificates for a Two Hour Private Wine Tasting for up to 16 People – Includes Eight Bottles of Wine and Wine Consultant – PRP Wine International
Junior Lake Autographed Photo – The Chicago Cubs
Minnesota Timberwolves Donation Box including a Timberwolves T-shirt, Mini Basketball and Bobblehead of the Timberwolves Mascot, Crunch
7.5 Gallon Stainless Steel Brew Kettle – Brew & Grow
Two 18-Hole Rounds of Golf – Songbird Hills Golf Club
Horse-Drawn Historic Carriage Tour of Mackinac Island for Two - Mackinac Island Carriage Tours
$100 Gift Card to Sears – Sears Auto Centers
Four Tickets to a 2015 Regular Season Home Game – Wisconsin Timber Rattlers
$25 Florist Gift Certificate to Belle Fiori
Beer Barrel Man T- Shirt and Autographed Photo of Donovan Hand - The Milwaukee Brewers
$60 Cell Phone Case Gift Certificate and Free Shipping – Otter Box
Collector's Series Football with Transferred Signatures of the Team and Staff – Green Bay Packers
Two Tickets to a Home Game during the 2014-2015 NBA Season – Milwaukee Bucks
Tandem Skydive Certificate – Skydive Milwaukee / Sky Knights SPC
Two Tickets to Jeeves Takes a Bow during the 2014 – 2015 Season – Milwaukee Chamber Theater
"Ghost Man" Pop Art Painting by Dwellephant
Six Tour Passes and a Room Rental for the Blue Ribbon Hall for your Next Event – Best Place at the Historic Pabst Brewery
Custom Wooden Clock – Eric Zentner
Autographed Photo of Tony Oliva – Minnesota Twins
This event will attract 150 sustainable developers, architects, contractors, municipalities, green building specialists, recycling specialists, and corporate executives giving your organization the chance to be seen as an environmental leader!
Benefits to donating to the event:
· Receive a tax deductible donation letter for your item
· Social media promotion of your organization and donated item
· Listed as an in-kind donor on the WasteCap website
· Listed as an in-kind donor in WasteCap's monthly newsletters
· Listed on signage as and in-kind donor at the event
Dwayne Sperber with Wudeward Urban Forest Products donated a custom table at last years' Emerald Evening event!
Looks pretty great in the raffle winner's living room!
We are looking for awesome pieces like this to be donated for this years Emerald Evening!
To donate, create reuse art at the event or to share ideas, contact Alex at aogden@wastecap.org or call (414) 961.1100
---
DECONSTRUCTION TRAINING
Milwaukee – Wednesday, August 20th
Hosted by the
Click here to register and learn more!
Join the Building Materials Reuse Association and WasteCap Resource Solutions, who have teamed up to create and provide this new Deconstruction Training workshop. Learn how to properly disassemble structures and recover materials while gaining knowledge of the economic, social and environmental benefits. Take away the eight steps and necessary skills to create, develop, manage, monitor, document and promote a successful deconstruction project from beginning to end!
---
Materials for Sale!
Call or email to order! (414) 961-1100 - JDallosto@wastecap.org
Click on each item below to view its description and picture on craigslist:
Whirlpool Dishwasher – WasteCap - $60
Oak Corner Hutch – WasteCap - $90
Bathroom Vanity – WasteCap - $100
Eljer Cypress Six Jet Whirlpool – WasteCap - $150
We just acquired 80 bags of Brand New White Portland Cement (94 LBS/bag). If you can't use it but know of someone who might, please pass along! Great for high end concrete work!
Market Rate: $25.00 per bag
WasteCap "Half lot of 40 Bags" – Rate: $12.50.00 per bag
WasteCap "Full lot of 80 Bags" – Rate: $10.00 per bag!!!
Call or email to order! (414) 961-1100 - JDallosto@wastecap.org
Check out our other materials
Low Prices!!!
Updated 8/19
---
---
L
earn how to save money on your C&D projects and through your
industrial waste streams, maximizing their diversion rates by
recycling and avoiding disposal costs.
Attendees receive a three year accreditation in construction waste
recycling; LEED AP's and Green Associates are eligible for 7.5
Continuing Education Units through GBCI. Additionally, architects are
eligible for 7.5 Learning Units through AIA.
Indianapolis, IN – August 27th
Hosted by the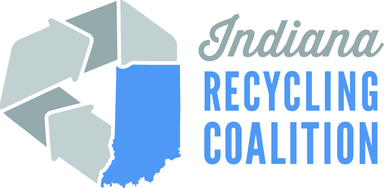 New Orleans, LA – September 15th
Hosted by the

www.wastecap.org/services/training/
---
Some current students with School Fundraising Events found the WasteCap website's resources section to be very helpful for a project they are working on and wanted us to share this resource with you all!
Reduce, Reuse, Recycle; Paper Making Arts and Crafts
---
Thank you to everyone who was able to make it to the Sadoff Lunch and Tour, it was awesome!

---
Thank you to everyone who was able to make it to one of our Outpost' Tours!
If you were unable to make it, make sure to stop in and shop while being able to see the stores sustainable features!
Rain gardens to manage storm water onsite

Recycling center

Day lighting windows and skylights

Roof built for future solar panels

Edible and native landscaping that include fruit and nut trees

Electric charging station

Reclaimed décor including lannon stone from the building on site on exterior and interior of building

RO waste water reclaimed to flush public toilets
7590 W Mequon Road
Mequon, WI 53092
---
WasteCap Resource Solutions and its clients have diverted over 501,500 tons of construction and demolition waste from landfills! An equivalent of 185,807 trees has been saved by recycling wood and cardboard. WasteCap Resource Solutions' construction and demolition projects are currently achieving an average 90% recycling rate.
The numbers above are generated using WasteCap's online documentation program, WasteCapTRACE.
~Waste Management Plan Generation~
~Company-Wide Diversion Tracking~
~Instant Report Generation~
Your first project is on us, request your FREE promo code below.
Request Free Project Promo Code
---
---